The latest development in carpet finishing. Not only the right colour of edge binding, but also logos to further highlight the brand or type. Logos possible in printing, laser engraving, silicone or woven in woven labels.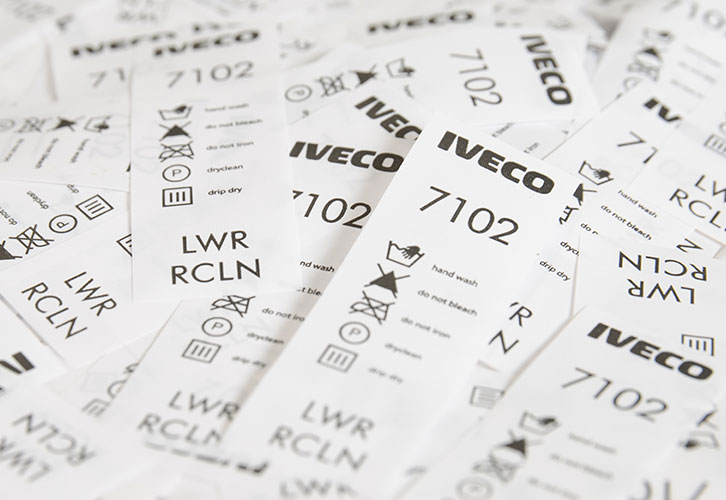 More labels
Are you looking for a woven or a printed label, is it visible for your brand or invisible for registration or instruction, made of polyester, silicone, or just another raw material?
We advise, develop and deliver the solution.
Want to know more about this product?
Press the button below to fill out the request form.
Request information